Database designer | The history of this project is funny. This project began as learning project for  canvasJS . I choose database design as topic for learning.  I push my database design project repository to github repository and host in free tier platform.  And now i got surprise about this project. This project about database designer online grow and grow. Thanks for use database designer tool online.
I publish every code in my github account https://github.com/didin1453fatih/dbdesigner.id Every one can review this code and give me a feed back to make this better.  I try to run this project with free for all and every one can give donation to this project https://www.patreon.com/dbdesinger_id
In the first post i give an introduction about https://dbdesigner.id. This database designer have best main feature
1. Online database design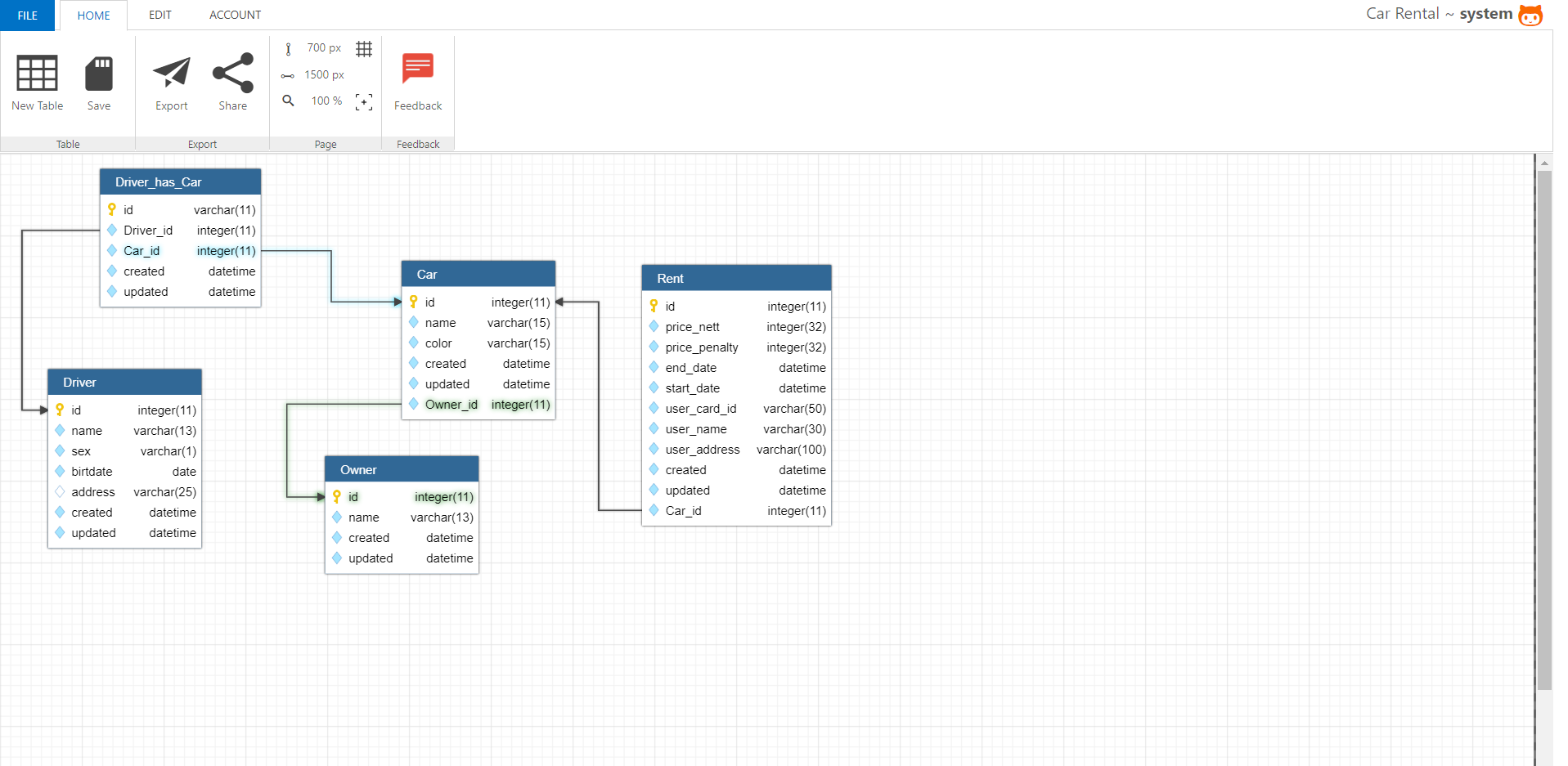 With Online database design every one can collaboration with friend over internet  connection. Sharing and collaboration is very important to make work efficient.
2. Online magic link sharing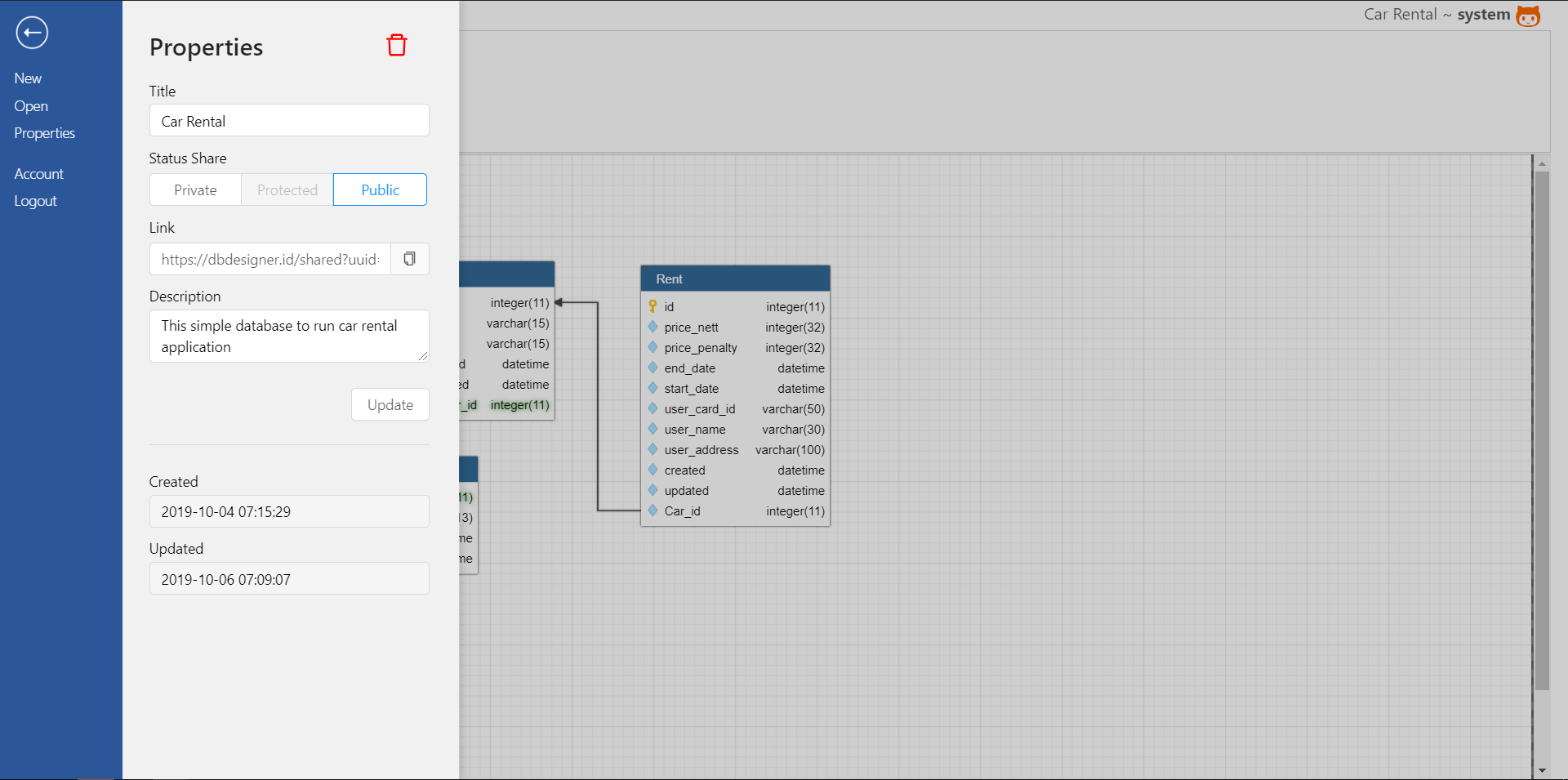 Online magic link for design sharing was include out of the box in this database designer tool. Don't use file sharing like old method database design. Use smart tool to save your energy. This is feature is simple just change share status from private to public you will got generated link to that.
3. Export design to SQL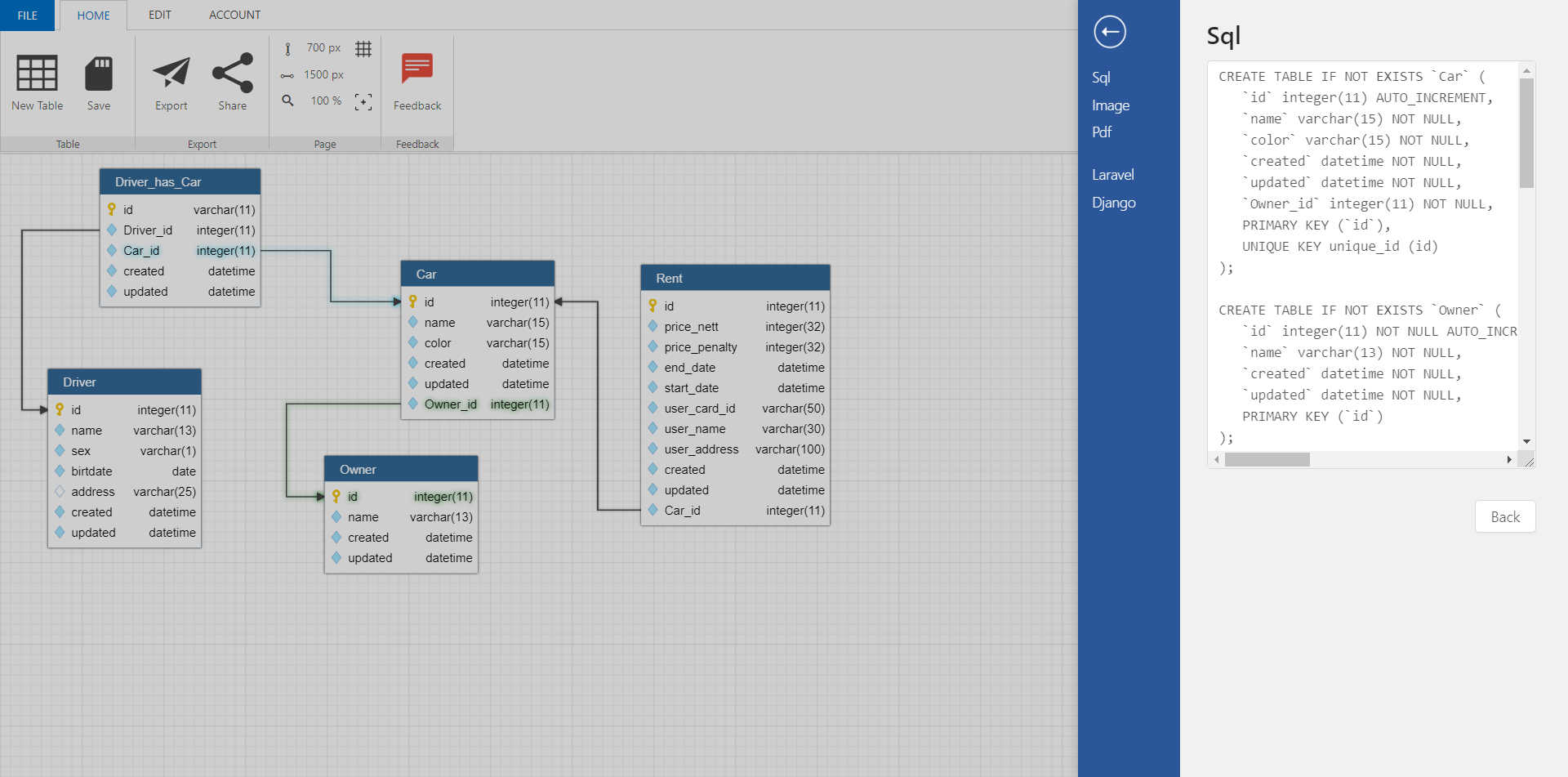 Convert design to SQL create manual is very critical about typo and false in something. Database designer from dbdesigner.id give you magic sql generation. This is simple and work full.
4. Export to Image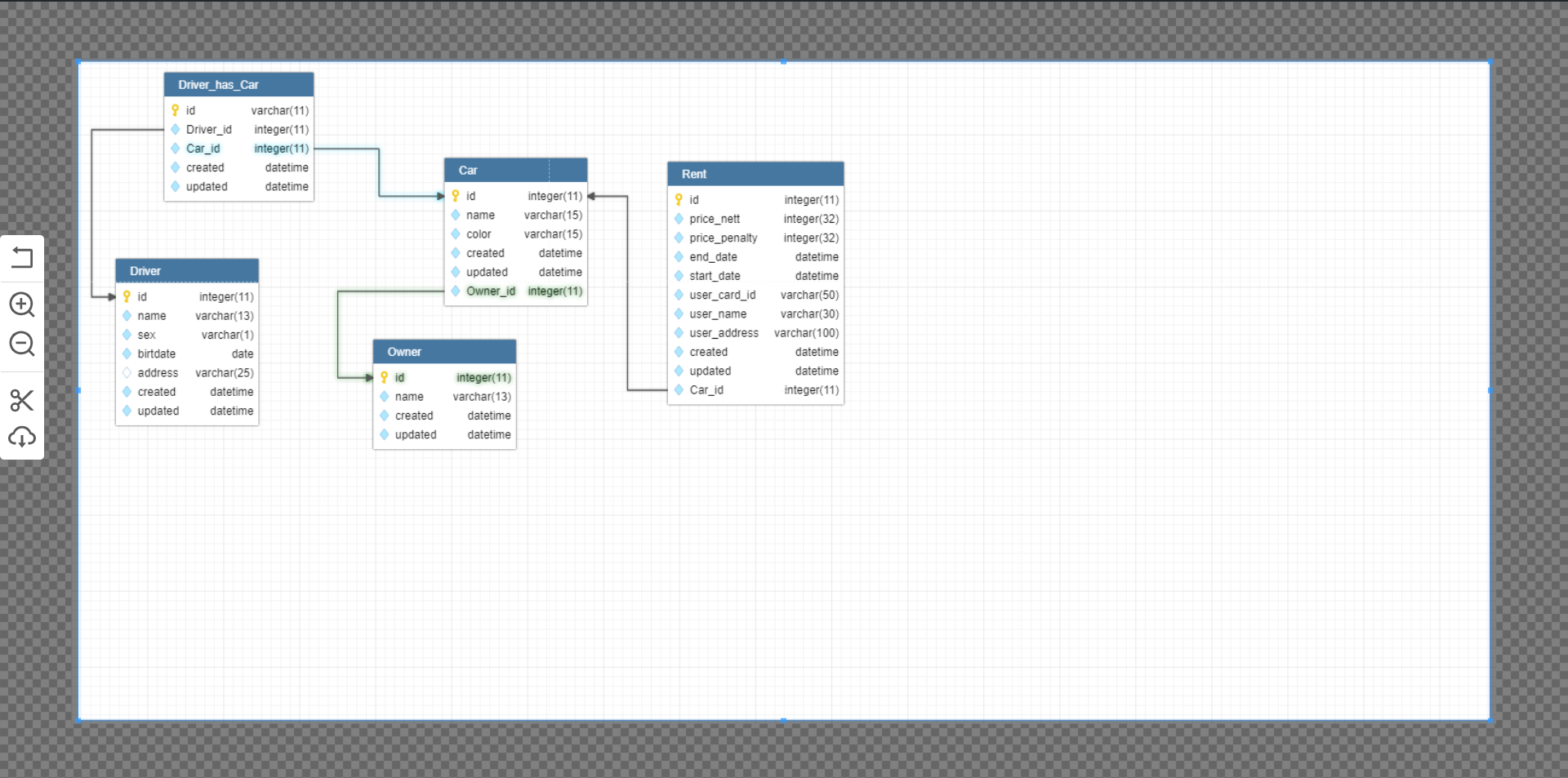 Simple send design in image format using database designer export to image. There are some option to export. Crop, Cut, Zoom In and Zoom Out for simple image manipulation before you send this image.
Database design is very important to make planing and system definition. Poor planning is plan to be fail. This database designer help you to save you brain when make system definition.
Now everything is online, Everything go online. Database designer tool must online too to make work more easy and fast.
In above description is some feature what you can do in dbdesigner.id
Joy your design
😁😁😁😁